Food Testing Lab in India
Food Testing Lab in India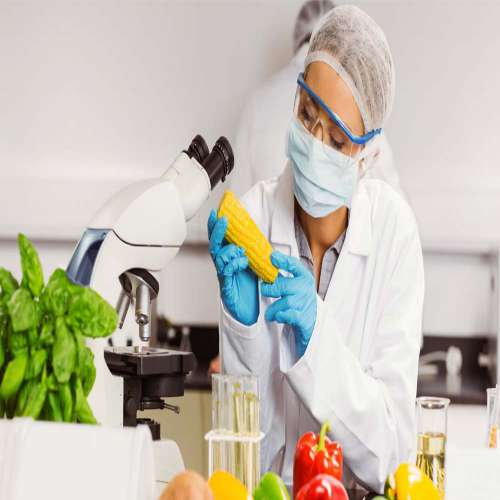 Data from the FSSAI shows that almost 13% of the 2.4 lakh product samples of various food items had failed laboratory tests since 2011. Food testing and appropriate certification from Food Testing Lab in India is must before the commercial production starts. It avoids all unnecessary health risk to public. Today's food industry in India definitely demands food lab testing and inspection to ensure the good or acceptable quality and to protect public health. As adulteration is becoming a common phenomenon, the demand for food testing has also increased form the side of customers. This prevalent prevails in the food industry, hence food testing requirement has a significant role. India us one of the low ranked country, when it comes to safety of food.
Consumers are unaware of the ingredients and nutritional facts of a many food product due to inappropriate labeling. Moreover, Adultery Adulteration is widespread nowadays hence food testing has become an essential activity in India. It is important to maintain the general overall quality of the food products to ensure that they are safe to consume. Food analysis laboratory provides authenticity to tested products and keeps a check on the quality of the contents of the food product. Thus, the food testing provide assurance to consumers that they don't become a victim of economic fraud and that cut throat competition among food manufacturers is justified.
There is various form of in which analysis is done in Food Testing Lab in India.
1) Organic food testing, the laboratory ensures that food claimed to be organic should be free from synthetic chemicals and governed with strict guidelines. FSSAI Certification one thing to look for when someone buys organic food. Organic food does not only mean it is free of all chemicals but it actually means that itis grown without the use of synthetic pesticides and fertilizers. The organic food testing helps in locating the presence of any pesticides or fertilizers in same.
2) Dairy products testing includes analysis of milk, cheese, other dairy products, as well as products containing ingredients derived from milk, cheese, and other dairy products. These tests are done to determines, alkalinity, dispensability, fat, milk fat, Lactose, Milk Solids, Non –fat, moisture, minerals, Microbiological tests, etc.
3) Gluten free food test -Gluten is a complex protein found in wheat, barley, rye and triticale. People who are gluten intolerant means those people are wheat intolerant, an ingredient that presents in large number of packed foods. The other type of food testing are Pesticide residue analysis, food labeling, Vitamin D, vitamin E (low level), Niacin, Folic Acid, Vitamin B12 testing, presence of Phosphorus, Iodine, Potassium, Pantothenic Acid, Magnesium, Copper, Zinc, etc.
Gujarat Laboratory is a leading Food testing Lab facility in India. We maintained a high reputation in food and beverage industry because of uncompromised ethical standards of food testing. Our state of the art infrastructure can conduct all sort of food testing necessary to obtain all kinds of Indian food certification.